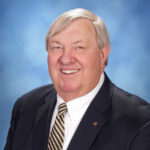 Whether building great commercial spaces or a strong team, Sonny is a natural. The fact that Smithson has almost no turnover is a testament to his leadership qualities. He genuinely believes that our people are our greatest asset. Smithson is licensed and domesticated in multiple states, so he spends much of his time working with different government agencies. Sonny's a graduate of Mississippi State.
He serves as Chairman of Nash Community College Board of Trustees, an Elder in the Presbyterian Church, and enjoys Harley rides on NC backroads. Sonny and his wife of 49 years have hosted 13 different international exchange students.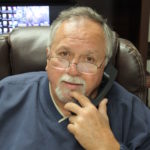 Customer service and engaging with clients and our team are at the top of Lamar's list of what he enjoys most about his career with Smithson. He believes the firm's ability to manage every aspect of the design-build process under one roof sets Smithson apart from the competition. He humorously adds knowing "what not to do" for the past 37 years is his personal best skill.  
Off-shore fishing and motocross racing with his son are his favorite hobbies, next to hanging out with family. Lamar and his wife have four children, nine grandchildren, and two great-grandchildren.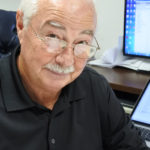 Vice President of Operations
From design concepts to budget cost estimates, Jimmie's goal of always enabling his clients to make the best decisions about their projects is what he truly enjoys. Being honest about every aspect of the design-build process and a good communicator are paramount. And it shows. After more than 36 years with Smithson, he's extremely good at his job.  
When he's not guiding our clients, he enjoys offshore sports fishing and spending as much time as possible at the NC coast. Jimmie and his wife, Lou, have been married for 43 years and have two children and five grandchildren.
Vice President and Project Sales Rep
Since 1997 David has solved Smithson's client challenges with confidence that our team understands every intricate detail of a project. From budget and design creativity to engineering skills, he has a common-sense approach that keeps clients coming back for more. 
A proud NC State University alum, he holds a B.S. in Electrical Engineering. When he's not working, Wolfpack sports, hiking, golfing and family time top his list of favorites. He and his wife have two children.
Keeping the finances simple and efficient is a motto that Louis lives by for achieving Smithson's business goals. In his opinion, it's the "pathway to success." A University of North Carolina at Chapel Hill graduate, he strongly believes that Smithson's competitive advantages include our breadth of collective experiences and technical capabilities. His personal strength? Simplifying complex information into useable solutions. 
Louis joined the Smithson team in 2009. He and his wife have two children, and they enjoy the hunting, hiking and exploring the great outdoors. 
Vice President of Engineering, P.E.
If an engineering challenge needs to be solved, you want Earl on your project team. His creative spirit and ability to approach the project with clarity has solved many design problems for our clients. He joined the Smithson team in 2005. A graduate of Barton College and NC State University, Earl holds a B.S. in Mathematics and a B.S. in Mechanical Engineering respectively.  
When asked what he does in his spare time, aside from hunting and fishing, he and his wife are "lovin' every day." They have two children and genuinely enjoy whatever life brings their way.
Making order out of chaos and creating something out of nothing are naturally what Richard enjoys most about his chosen profession. For more than 20 years, his architectural talent and ability to promote harmony have helped lead Smithson's team to success. Our clients love the personal attention and nimbleness. 
A graduate of NC State University's School of Design, Richard earned a Bachelor of Environmental Design in Architecture. He has three grown children and enjoys most any outdoor activity – including yard work! 
Project Manager and Engineer, P.E.
A no-nonsense kind of guy, Daniel's keen insight to Smithson's competitive advantage says it all – our unique ability to design within budget. That statement alone helps you understand why we have a high rate of returning clients. A NC State University graduate, he earned a B.S. in Civil Engineering and joined Smithson 27 years ago. Daniel is married with three children and enjoys "grillin' and chillin.'" 
How one chooses their profession is often associated with their life-long passion. For Brandon, he knew from the time he was a child that watching the construction of projects from the ground up excited him. Now he does it for a living, except he's no longer a passive admirer. Earning a B.S. in Construction Management from East Carolina University, he joined the Smithson team in 2012. His attention to details coupled with the ability to solve most construction challenges are definite benefits for our clients. 
Brandon married his college sweetheart, Emily, and they have three sons. Golf, fishing, boating and family time top his list of favorite hobbies. 
Administrative Project Manager
Forward thinking and planning ahead are two of Tony's greatest skills. With 22 years' experience on the Smithson team, he understands that being a successful design-build firm includes the ability to get answers quickly with constant communication between all parties involved. It also means workflow in the field is uninterrupted. Tony and his wife have three grown children and love spending time together at the beach or wherever their vacation takes them.