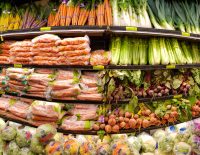 What's Heating Up? Cold Storage Demand.
As we continue to navigate the pandemic crisis, several emerging trends that were here before COVID-19 showed up are becoming a permanent cultural main-stay.
How Covid-19 Impacts the Cold Storage Industry
Even before the COVID-19 pandemic existed, industry analysts were reporting that existing growth in consumer preferences already necessitated new development of at least 75–100 million square feet of new cold storage space in the U.S.